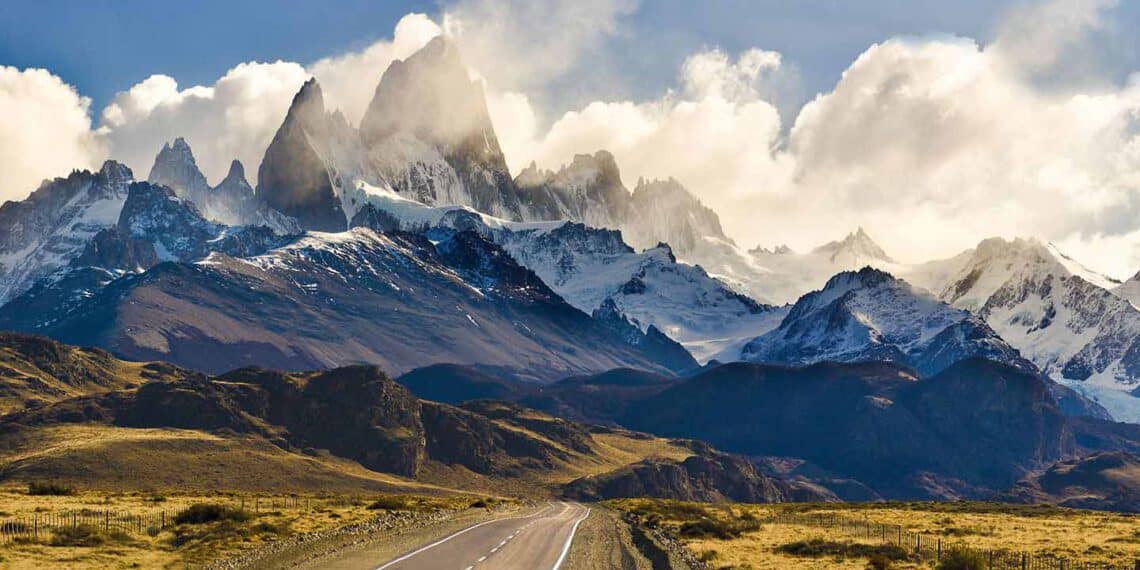 El Chaltén is located within Los Glaciares National Park, on Lake Argentino and on the shores of Cerro Fitz Roy.
This small and peaceful tourist village is located in the west of the province of Santa Cruz, south of the Andes mountain range, 220 km from El Calafate and 460 km from the provincial capital, Río Gallegos.
The name of the city comes from the Tehuelche Indians since the Fitz Roy was called by them 'Chaltén', which means 'mountain that smokes', since its peak is generally covered by clouds and gives the impression of being an active volcano .
El Chaltén has the particularity of being the second youngest city in Argentina, it was founded in 1985, as a result of a border conflict with Chile.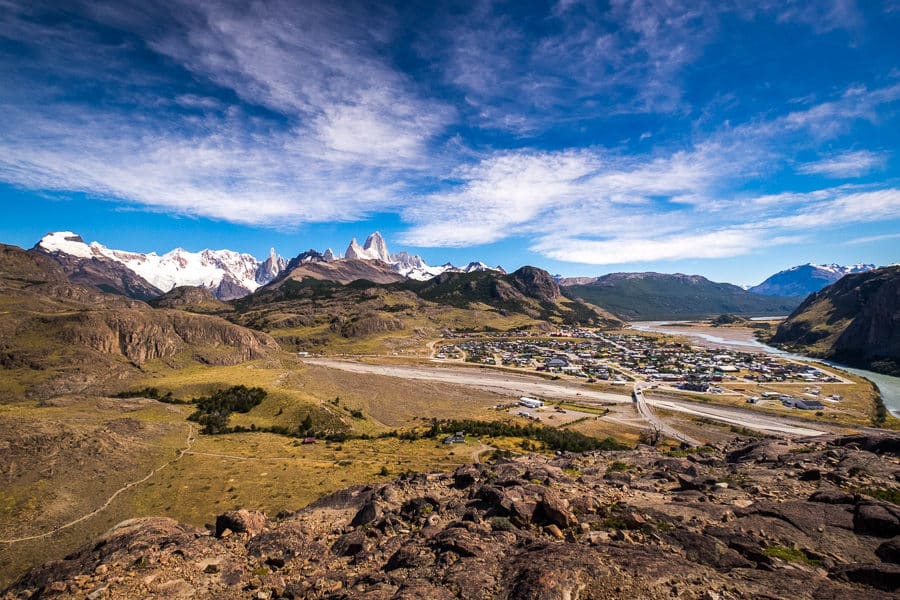 The main attractions are its beautiful natural landscapes, the proximity of its hills and the short distance that must be traveled to know the high mountain climate, which can be done in one-day walks.
It has many natural attractions nearby and worth knowing, among them is Cerro Fitz Roy, Lake Viedma and Lago del Desierto, Laguna Capri, Piedras Blancas Glacier, Laguna de los Tres, one of the most beautiful landscapes in Patagonia, and Chorrillo del Salto.
El Chaltén was recently declared "National Capital of Trekking" because it attracts tourists from all over the world interested in typical mountain sports, especially trekking, mountaineering, horseback riding, rafting, excursions, and also the exploration of its flora or its fishing.
The weather is unpredictable and rapid weather changes can occur.
In summer the temperature in El Chaltén ranges between 15 and 3 degrees.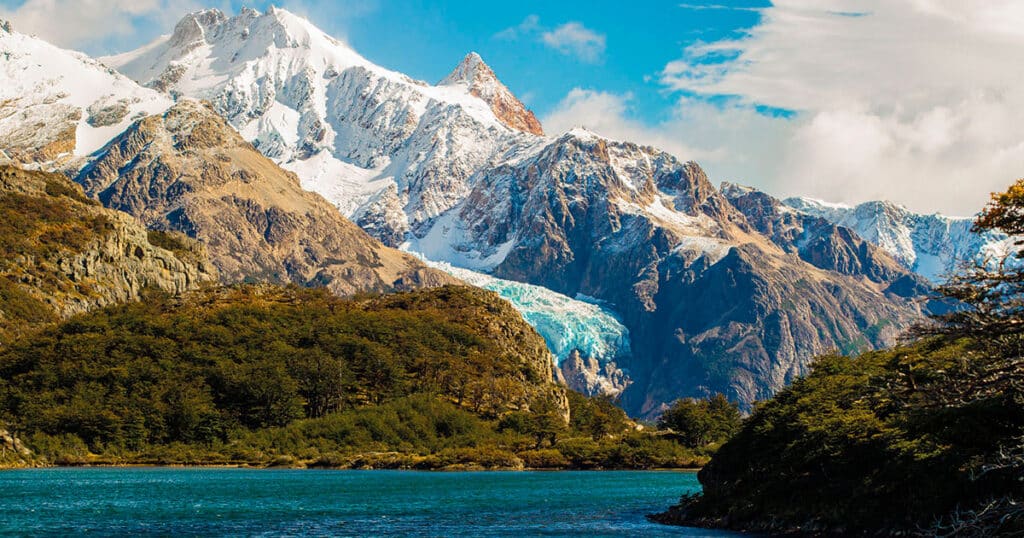 When traveling to this tourist village, it should be borne in mind that in the city there are no banks, (if there is 1 ATM) or exchange agencies, and that the cell phones of any company do not work either because there are no antennas in the area.
Most of the visitors who come to El Chaltén do so to practice mountain sports such as trekking, mountaineering, rafting, horseback riding, excursions and those interested in its flora, fauna, or sport fishing, the walks around the imposing granite spiers that surround the villa.
Natural attractions of El Chaltén
Among the various natural attractions that are located in the vicinity of this small mountain town, it is worth mentioning:
The Cerro Chaltén, the Cerro Torre, the Southern Patagonian Ice Field, the Argentino Lake, the Viedma Lake, the Capri Lake, the Piedras Blancas Glacier, the Viedma Glacier, the Laguna de los Tres, the Chorrillo del Salto, etc.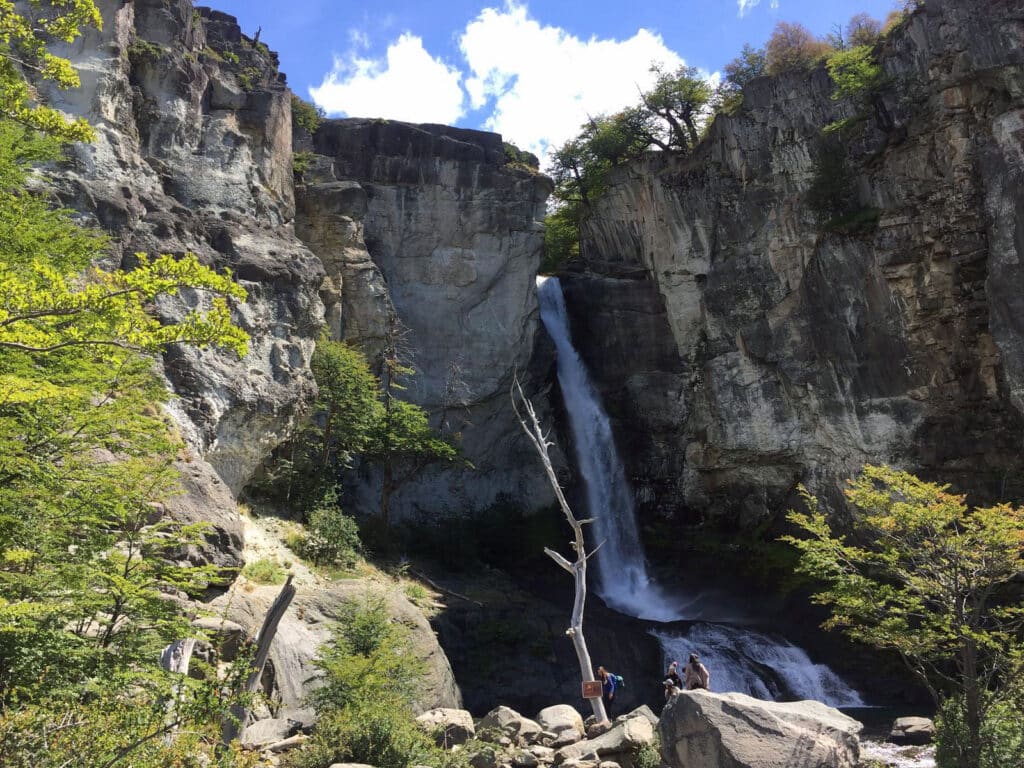 Excursions to the nearby Lago del Desierto depart from El Chaltén, which, along with the entire valley in which it is located, was the subject of a prolonged border conflict between Argentina and Chile.
The access route runs along the banks of the Río de las Vueltas.